April 7th - Sixmile 4 Person Scramble
Format: 4 Person 18 Hole Scramble
Time: 9 am Tee Times
Cost: $40 Non Member – $25 Gold Member – $15 Platinum Member (All Include Cart and Prizes)
April 22nd - Monday Night League Begins - 5pm Shotgun
April 27th - Waunakee High School Shootout 9 AM Shotgun - COURSE CLOSED UNTIL 2pm
April 28th - One Man Master's Scramble
Format: One Man Scramble (Hit two shots pick best one, hit two shots pick best one, continue until holing out)
Master's Twist: Pick Master's Sunday Competitor to Add your Net Score to. Winner will be announced following The Master's on Sunday evening.
Time: 9 am tee times
Cost: $45 non member, $30 Gold Member, $15 Platinum Member (All Include Cart)
April 30th - Tuesday Night Women's League Begins - 5pm Shotgun
May 2nd - Thursday Night League Begins - 3pm to 5:30pm Tee Times
May 14th - LuWiSoMo Outing 12pm Shotgun Start
Course will be 9 holes only after 10am.
Course will be closed to public from 11:45am to 4:45pm.
WE PUT THE EASY BACK INTO PLANNING GOLF OUTINGS.
One visit to The Meadows of Sixmile Creek and you will see – this is a great place to hold your golf outing. With the comfortable clubhouse, expert course layout, great amenities and the friendliest home-town staff around, Sixmile is a fantastic facility.
As your outing event partner we pledge our commitment to you and your event to help achieve your golf outing goals, whatever the budget.
We have outing options for all styles including business/networking, rewards, charity or memorial events.
Fill out this form or call us at 608-849-9000 to start planning your event today! We have a 24 hour response-time guarantee. If you fill out the form and one of our staff members does not return an email or phone call, we'll give you a voucher for a free round of golf on us.
We'd love to give you a tour of our facility and meet our staff who will be alongside you.
BANQUETS
 

&

 

WEDDINGS AT THE MEADOWS
Your special event is important to you. If you find someone who cares more than the team at Sixmile Creek…Hire Them!
A true room with a view, the Meadows of Sixmile Creek may be your best choice for your next banquet event. Overlooking the golf course, The Patio Room at Sixmile Creek is a more casual alternative to our spacious facilities at Windwood of Watertown.
With indoor seating for up too 150 guests and plenty of options for an outdoor tent, Sixmile Creek is a great choice for casual weddings, rehersal dinners, bachelor parties, holiday events, cookouts with friends or any reason to hold a short meeting before doing your course work! We have Wi-Fi!
If you would like to speak with someone about your wedding or banquet event:
Contact us at 608-849-9000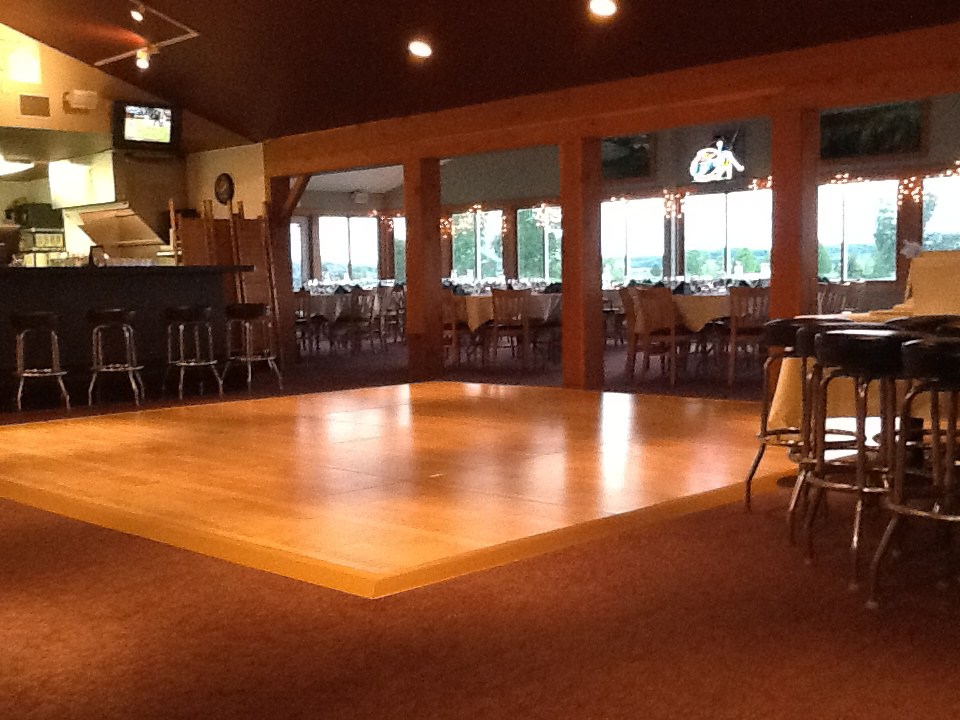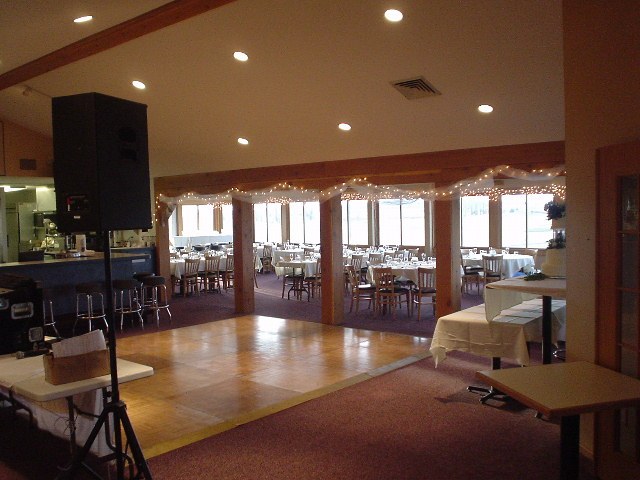 Copyright
The Meadows of Sixmile Creek 2019
Contact
608-849-9000
800 N Century Ave Waunakee 53597